About OakTreeRoad.us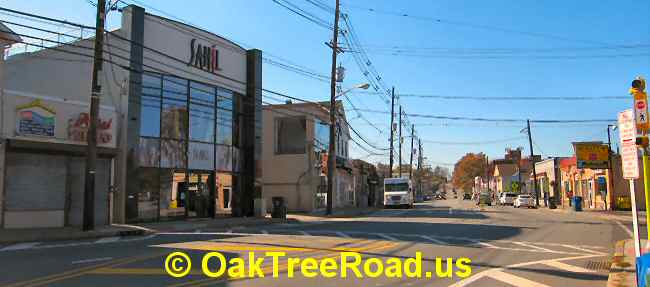 Oak Tree Road in Edison and Iselin is the Indian business hub in New Jersey.
Ask NOT what you can buy on Oak Tree Road in Edison/Iselin, New Jersey. Rather ask yourself, what you CANNOT buy on Oak Tree Road.
A major shopping destination for Asian Indians living in the states of New Jersey, Pennsylvania, Maryland, Virginia and Delaware, Oak Tree Road offers something for everybody.
Be it eyebrow threading for the Gujju teenager, DVD rentals for the Bollywood addict, wide choice of Indian restaurants for the hungry, desi groceries and fresh vegetables for the housewife, glittering jewelry for the bride, Tamil movies for the
Madrasi
, pooja items for the devout, South Indian
Kapi
for the caffeine-addicted, air tickets to India or yummy Rosgollas for the sweet-toothed, Oak Tree Road has 'em all.
The main
Oak Tree Road
strip for Indians extends from the intersection of Middlesex Avenue and Oak Tree Road in Iselin and goes beyond the Sugar Tree Plaza in Edison.
OakTreeRoad.us
features Indian jewelry, fashion and grocey stores,
Indian restaurant reviews
, Bollywood movie showtimes, Hindu temples and travel agents on
Oak Tree Road
stretching into the cities of Edison and Iselin in New Jersey.
OakTreeRoad.us
offers an
Excellent Opportunity to advertise
your products and services to the Asian-Indian community in New Jersey.