Pizza Joints on Oak Tree Road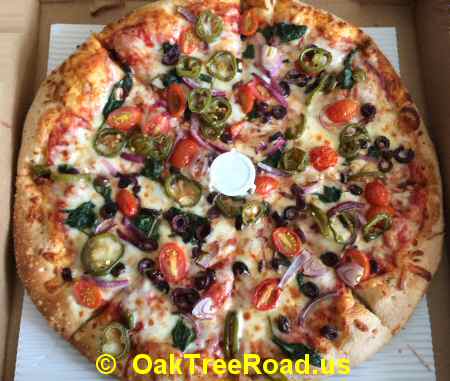 A Veggie Pizza
Back when I lived in India in the 1960s and 1970s, Pizza was an alien concept to me.
You see, I was raised on Idli, Medu Vada, Masala Dosa and Sambar.
I never learned of Pizza till I was in my teens.
When I had my first Pizza in a major Indian metropolitan city, there was no concept of toppings.

Pizza Hut's Curry Crust Edge Pizza
Skip the Plight
Click here for full Review

Singas Pizza
1655 Oak Tree Rd # 175
Edison, NJ 08820
Ph: 732-549-8665
You just ordered a Pizza, which is what I did.
And then I moved to the
US of A
.
In the U.S., any direction I turned I found a Pizza place.
Thus I became addicted to Pizza in its infinite flavors.
There are a few Pizza joints on Oak Tree Road in Edison and Iselin.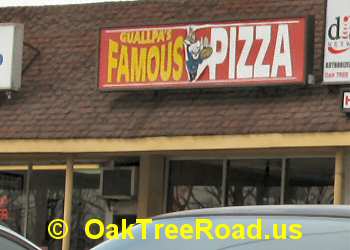 Guallapa's Pizza
(Adjacent to Indusind Bank))
1522 Oak Tree Road
Iselin, NJ 08830
Ph: 732-321-5005