Sai Mandir (Near Oak Tree Road)
Located on Lincoln Hwy near Oak Tree Road in Iselin, New Jersey,
Sai Mandir
is dedicated to the Indian saint
Sri Shirdi Sai Baba
.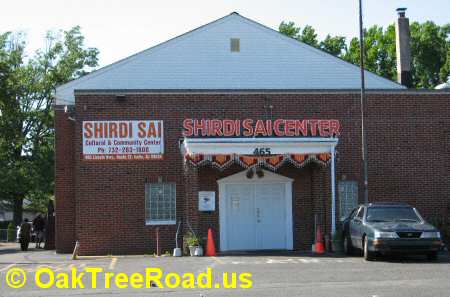 Besides the regular pooja and worship services, the temple observes all major Hindu festivals and conducts Sai bhajans.
Sai Mandir is easily accessible from Oak Tree Road Indian restaurants like
Jassi Sweets
,
Khasiyat
,
Bombay Talk
and
Quality Sweets
.
About Shirdi Sai Baba
Shirdi Sai Baba is a highly respected saint worshipped by millions of Indians.
The birthday, name, religion and family details of Shirdi Sai Baba are lost in the mists of history. All we know with any certainty is that the saint passed away in 1918.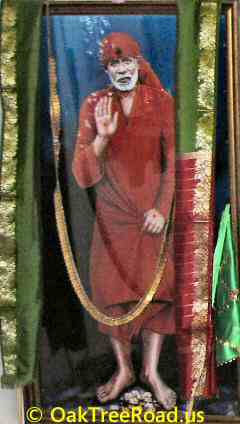 The essence of Shirdi Sai Baba's teaching are compassion, charity, devotion to God, self-realization and contentment.
Thanks to the veneration Shirdi Sai Baba is held in by millions of devotees, the town of Shirdi in Ahmednagar district of Maharashtra state in India has turned into a major religious center.
Shirdi Sai Baba's temple in Shirdi can be reached by road and train.
Sai Mandir Iselin
465 Lincoln Hwy, Iselin, NJ 08830
Ph: 732-283-1800
Temple Hours
Mon-Wed & Fri: 8:30AM-1PM and 4:30PM-9PM
Thurs, Sat & Sun: 8:30AM-9PM
Interesting Links
Indian Restaurants in Iselin
Other Sai Temples in USA