Pakistan Day Parade 2019 on Oak Tree Rd
July 31, 2019 - A
Pakistan Day Parade and Festival
will be celebrated on Oak Tree Road in Edison / Iselin on Sunday, August 18, 2019.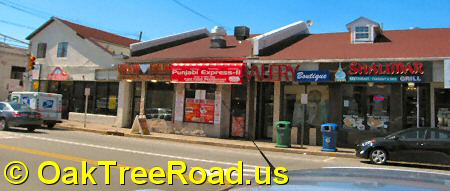 This is the fifth year that Edison, NJ Pakistanis have organized a parade on Oak Tree Road, the business hub in Middlesex County with dozens of stores and restaurants that cater to immigrants from South Asia.
Indians, of course, have been celebrating India Independence Day through parades and floats for several years now.
2019 Pakistan Day Parade - Details
Pakistan Day Parade starts @ 1:30PM at Shezan restaurant at 1673 Oak Tree Road in Edison, and will end at the intersection of Oak Tree Road and Middlesex Avenue in Iselin.
Like the previous years, the fifth Pakistan Day parade will include floats and bands depicting the culture of Pakistan.
Pakistan Day festival also includes live music, cultural celebrations and food vendors serving Pakistani cuisine on Middlesex Ave in Iselin.
If you plan on participating in parade, get there early because parking around Oak Tree Road will be tight.
Oak Tree Road is home to a few Pakistani restaurants like
Tabaq
,
Sunshine Palace
,
Shalimar Grill
and
Kandahar
serving Pakistani and Afghani food.
Celebrate
Pakistani Independence Day
with a plate of Kebabs, Chicken Biryani, Habshi Halwa and a glass of Kashmir Tea during your visit to the area.
**********************************