Priya Instant Upma Mix Review
Priya Upma Mix

Available at Oak Tree Road
Indian Grocery Stores
Edison / Iselin, NJ


Priya Instant Upma Mix: Not a Good Tiffin
Upma is one of my favorite South Indian
tiffin
items. So when I spotted Priya brand instant Upma mix, I quickly picked up a box.
What is Inside
Priya instant Upma mix included a small pouch of 'interesterified vegetables' and a sealed pack of seasoned semolina.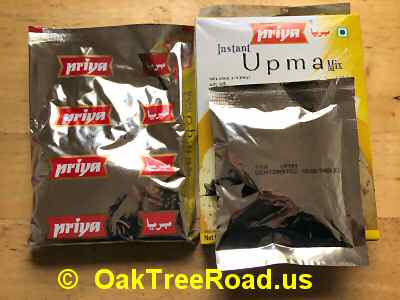 Semolina (left), Dehydrated Vegetables (right)
The vegetables pouch included dry chopped Onion pieces, chopped Green Chillies and dry Potato.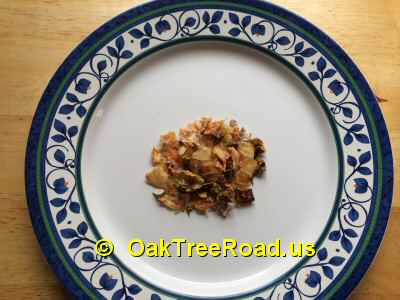 Small Amount of Vegetables
Semolina or Upma ravva is seasoned with Bengal Gram Dal, Urad Dal, Curry Leaves, Cashew Nuts, dry Ginger and Mustard Seeds. The back of the box included clear pictorial as well as text instructions on how to make the Upma from the mix.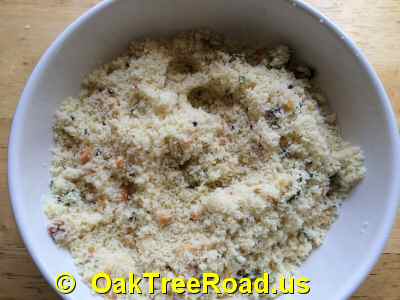 Semolina with Cashew Nuts etc
As instructed, I boiled 650ml of water and allowed it to boil, then added the dehydrated vegetables and cooked them for 12 minutes. The instructions actually said 10-12 minutes. But I cooked the vegetables for 12 minutes. After cooking the dehydrated vegetables in water for 12 minutes, I added the semolina with continuous stirring. I cooked the semolina for 3 minutes and switched off the stove after it attained a pasty texture. As recommended, I added a tablespoon of ghee to enhance the overall taste of the Upma.
Priya Upma Mix
Now that the Upma was ready I was eager to try it. Also, Upma is best when it's hot (temperature wise).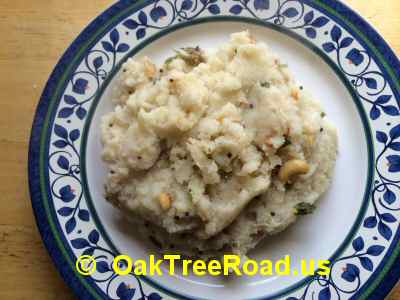 Priya Upma
One spoon of Priya Upma into the mouth and I almost dropped dead. For, it was bad on multiple fronts.
First, Priya Upma turned out to be a Uppu Takkuva Upma, i.e. it was low on salt.
Second, it was low on Ginger and Green Chilli flavor - two most important flavoring agents of South Indian Upma.
Third, it was low on Oil.
Fourth, the quantity of dehydrated vegetables was so small that they failed to add any flavor, taste and were completely lost.
Sure, the Priya Upma mix included Cashew Nuts, Bengal Gram and Urad Dal. But in absence of proper proportion of Salt, Green Chilli, Ginger and Vegetables vis-a-vis Semolina or Ravva, Priya Upma mix turned out to be a flavorless, tasteless tiffin item.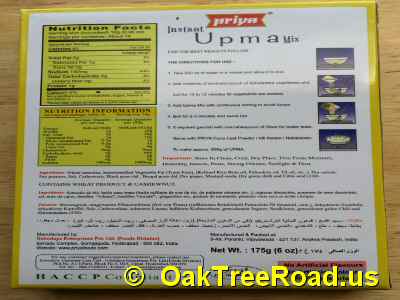 Nutrition Info
Nutrition
Serving Size (Uncooked) : 10g
Servings Per Container: 18
Calories per Serving: 50
Calories from Fat: 20
Net Weight : 175gms (6oz)
Priya Instant Upma Mix Rating
If you are a fan of South Indian Upma tiffin, stay away from the Priya Instant Upma Mix.
Priya Upma mix is low on salt, Ginger, Green Chilli flavor and overall badly lacking on taste.
Priya Upma mix does
not
give you the real Upma. - ©
OakTreeRoad.us